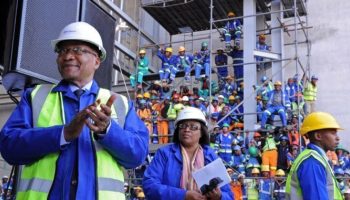 Warehouse assistants/General Workers X9 needed – Apply Now: salary R7 660 a month.
Global warehousing and logistics solutions client of ours based in the UK is in need of warehousing assistants and delivery Drivers for their South African warehouse and logistics chains. At least 6months general work or warehousing work experience needed.
salaryR7660 per month. To apply for this vacancy all you need to do is send a copy of your CV and any relevant documentation. We do not charge any candidate fees whatsoever.
Only applications on our website will be accepted!
Apply Here – http://careerstart.co.za/
Job Types: Full-time, Permanent
Salary: R7,660.00 /month
Source: Indeed